Izard County Fair Scholarship
Applicant must be a graduating senior from the Izard County Fair area planning to enroll in an institute of higher education (community college, university, technical, or trade college) in the fall and pursue a minimum of a two-year course of study.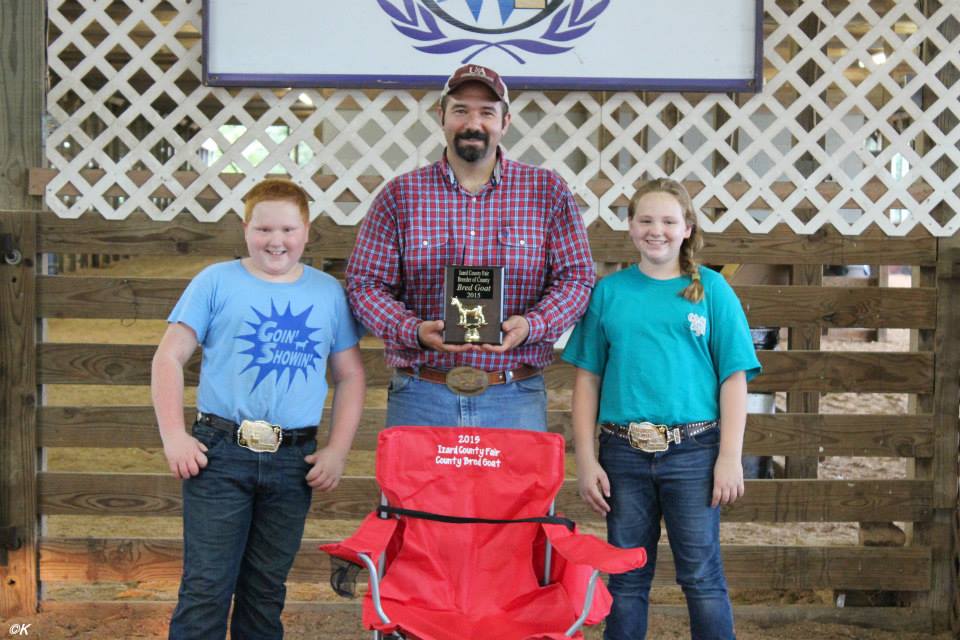 Degree of involvement in county, district and state fairs. Applicant must participate in at least 3 of the 4 areas of the fair.
The areas are:
1. Creative Arts (Exhibit Building);
2. Youth Talent;
3. Beauty Pageant; and
4. Community Service to the fair.
Leadership Skills
Community Involvement; and School Activities and Academics. Deadline for application is March 1, 2016.
For further information, please contact Jeralene Love, Fair Manager, at 870-368-4140, 870-368-7146, or by email at izardcountyfair@gmail.com.
Moss-Gallegos Memorial Scholarship
The Izard County Fair Board and the Purple Circle Committee are awarding a scholarship to a senior who shows at the Izard County Fair. This scholarship will be in the memory of Kailey Moss and James Gallegos. Both were well-known senior beef exhibitors at our county fair, as well as district and state events. Their love of the fair and the beef exhibits are the inspirations for this scholarship.
This scholarship will be awarded to a high school senior who exhibits cattle at the Izard County Fair. The exhibitor must have shown cattle for a minimum of two years at the Izard County Fair. The exhibitor must also be showing livestock the year the scholarship is awarded. The GPA requirement for the exhibitor to be eligible will be a minimum of 2.5.
Scholarship recipients will be selected by a selection committee. The senior will be evaluated on FFA and 4-H achievements, community service, leadership, and application.
Seniors will need to complete the application and have it postmarked by July 26, 2017. If necessary, an interview will be conducted during the Junior Beef Show at the county fair. The scholarship winner will be announced at the Purple Circle banquet.
Winners will need to provide the committee with proof of enrollment in a college of their choice before the money is distributed. The scholarship needs to be used within twelve months from award date.
If you have any questions, please contact Kim Smith-Harber at the following number.
Cell  870-750-1039